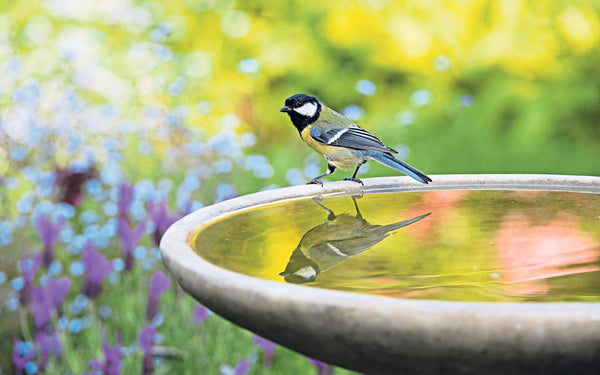 Put The Dirty Bird on the plan!
Engineers / Designers
Make sure to scroll down the page to see a list of distributors that carry The Dirty Bird!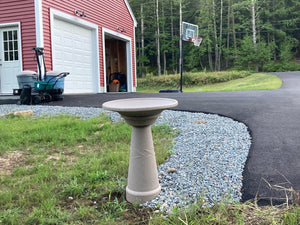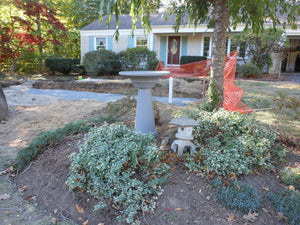 Over 15 years of use in the septic industry
Limited life-time guarantee
Designed & engineered by a septic installer
Leave your customers happy
Avoid the eyesore
Don't solve their septic problem and leave them with a new one, that ugly candy cane, install The Dirty Bird!
Where do I get it?
| Distributor | Address | In stock now |
| --- | --- | --- |
| IDEAL CONCRETE BLOCK - Westford | WESTFORD, MA 01886 | |
| BAY STATE WATER WORKS SUPPLY INC | LITTLETON, MA 01460 | |
| BLAKE - MA Greenfield | GREENFIELD, MA 01301 | |
| BUTLER LUMBER CO. INC. | MAYNARD, MA 01754 | |
| C.W. HARRIS | MONSON, MA 01057 | |
| CAVICCHIO LANDSCAPE SUPPLIES | SUDBURY, MA 01776 | |
| CORE & MAIN - MA Billerica | BILLERICA, MA 01821 | |
| CORE & MAIN - MA Dedham | DEDHAM, MA 02026 | |
| DRYWALL MASONRY SUPPLY | RAYNHAM, MA 02767 | |
| E.J. Prescott- Shrewsbury | Shrewsbury, MA 01545 | X |
| E.J. Prescott - Brockton | Brockton, MA 02301 | X |
| E.J. PRESCOTT - Springfield | SPRINGFIELD, MA 01151 | X |
| E.J. PRESCOTT - Mashpee | MASHPEE, MA 02649 | X |
| E.J. PRESCOTT - Middleton | Middleton, MA 01949 | X |
| E.J. PRESCOTT - So Barre | SO BARRE, MA 01074 | X |
| E.J. PRESCOTT - Whately | WHATELY, MA 01093 | X |
| E.J. PRESCOTT - Pittsfield | PITTSFIELD, MA 01201 | X |
| F.W. WEBB - MA Auburn | AUBURN, MA 01501 | X |
| F.W. WEBB - MA Malden | MALDEN, MA 02148 | |
| F.W. WEBB - MA Springfield | Springfield, MA 01104 | |
| FERGUSON - MA Canton | CANTON, MA 02021-2706 | |
| FERGUSON - MA Franklin | FRANKLIN, MA 02038-3134 | |
| FERGUSON - MA Lynn | Lynn, MA 01905 | |
| FERGUSON - MA North Harwich | NORTH HARWICH, MA 02645 | |
| FERGUSON - MA Worcester | WORCESTER, MA 01604-1517 | |
| GEORGE O'BRIEN - Eastham | EASTHAM, MA 02642 | |
| GEORGE O'BRIEN - Mashpee | MASHPEE, MA 02649 | |
| GEORGE O'BRIEN - South Dennis | SOUTH DENNIS, MA 02660 | |
| GILMORES INC | WALPOLE, MA 02081 | X |
| H.R PRESCOTT - Billerica | North Billerica, MA | |
| HOADLEY | ROCKLAND, MA 02370 | |
| JACK FARRELLY - Worcester | Worcester, MA 01604 | X |
| LARCHMONT ENGINEERING & IRRIGATION, INC. | LEXINGTON, MA 02420 | |
| MILFORD CONCRETE PIPE | MENDON, MA 01756 | |
| NEW SALEM PIPE INC. | WAKEFIELD, MA 01880 | |
| PEMBROKE CONCRETE PRODUCTS | PEMBROKE, MA 02359 | |
| PIPE PLUS INC | LEOMINSTER, MA 01453 | X |
| POPULAR PRECAST | BELLINGHAM, MA 02019 | X |
| PREFERRED PUMP | FRANKLIN, MA 02038 | |
| PUTNAM PIPE | HOPKINTON, MA 01748 | X |
| PUTNAM PIPE - TAUNTON | TAUNTON, MA 02780 | |
| RIBCO - PITTSFIELD | PITTSFIELD, MA 01201 | |
| RIBCO SUPPLY - CLARKSBURG | CLARKSBURY, MA 01247 | |
| S&A SUPPLY INC - Pittsfield | PITTSFIELD, MA 01201 | |
| S&A SUPPLY, INC. | GT BARRINGTON, MA 01230 | |
| SITEONE LANDSCAPE SUPPLY | DEDHAM, MA 02026 | |
| STATE SUPPLY CORP | IPSWICH, MA 01938 | |
| TAPLIN - MJags Inc. | WEST SPRINGFIELD, MA 01089 | |
| TE TOOMEY CO INC | WAKEFIELD, MA 01880 | |
| TI-SALES INC. | SUDBURY, MA 01776 | X |
| UNDERGROUND SUPPLY | LEEDS, MA 01053 | X |
| VERROCHI INC | MANSFIELD, MA 02048 | X |
| WIGGIN MEANS PRECAST | POCASSET, MA 02559 | |
| WW WINNELSON - MARSHFIELD | PEMBROKE, MA 02359 | |
| WW WINNELSON - SALISBURY | SALISBURY, MA 01952 | |
| WW WINNELSON - WEYMOUTH | HINGHAM, MA 02043 | |
| WW WINWATER - AUBURN | AUBURN, MA 01501 | X |
| WW WINWATER - BILLERICA | BILLERICA, MA 01821 | |
| WW WINWATER - CAPE COD | HYANNIS, MA 02601 | X |
| WW WINWATER - CONCORD | CONCORD, NH 03301 | X |
| WW WINWATER - EASTON | WEST BRIDGEWATER, MA 02379 | X |
| WW WINWATER - WESTPORT | WESTPORT, MA 02790 | X |
| F.W. WEBB - MA Woburn | WOBURN, MA 01801-1019 | |
| H.R. PRESCOTT & SONS INC. | WEST BOYLSTON, MA 01583 | |
| IDEAL CONCRETE BLOCK CO - Waltham | WALTHAM, MA 02154 | |
| BLAKE EQUIPMENT - ME Portland | PORTLAND, ME 04103 | |
| CONSTRUCTION CONSULTANTS, INC. | WINDHAM, ME 04062 | |
| CORE & MAIN - MA Springfield | SPRINGFIELD, MA 01104 | |
| CORE & MAIN - ME Westbrook | WESTBROOK, ME 04092 | |
| ELDREDGE LUMBER & HARDWARD | YORK, ME 03909 | |
| J.L. HAYES & CO. INC. | AUBURN ME 04210 | |
| PORTLAND PLASTIC PIPE | SOUTH PORTLAND, ME 04106 | X |
| PREMIER PUMP & SUPPLY - ME | OAKLAND, ME 04963 | |
| RICHARD GENEST INC. | SANFORD, ME 04073-5225 | |
| SEPTIC & SEWER SUPPLIES | NORTHBOROURGH, MA 01532 | |
| SEPTITECH | LEWISTON, ME 04240 | |
| VIKING LUMBER INC - Belfast | BELFAST, ME 04915 | |
| VIKING LUMBER INC - Holden | Holden, ME 04429 | |
| VIKING LUMBER INC - Lincolnville | LINCOLNVILLE, ME 04849 | |
| VIKING LUMBER INC - Warren | WARREN, ME 04864 | |
| BLAKE EQUIPMENT - NH Alton | ALTON, NH 03809 | |
| CORE & MAIN - NH Manchester | MANCHESTER, NH 03101 | |
| CORRIVEAU-ROUTHEIR - CONCORD | | |
| CORRIVEAU-ROUTHIER - Manchester | Manchester, NH 03103 | |
| CORRIVEAU-ROUTHIER - Nashua | Nashua, NH 03060 | |
| E.J. PRESCOTT - Concord | CONCORD, NH 03301 | X |
| E.J. PRESCOTT - West Chesterfield | WEST CHESTERFIELD, NH 03466 | X |
| EAST COAST LUMBER | EAST HAMPSTEAD, NH 03826 | |
| ELIMINATOR, INC. | LEE, NH 03824 | X |
| F.W. WEBB - NH Londonderry | LONDONDERRY, NH 03053 | |
| F.W. WEBB - NH Seabrook | SEABROOK, NH 03874 | |
| FERGUSON - NH Raymond | RAYMOND, NH 03077 | |
| FERGUSON - NH West Lebanon | WEST LEBANON, NH 03784 | |
| GRANITE GROUP - CONCORD | CONCORD, NH 03301 | |
| PIPE CONNECTION | CENTER HARBOR, NH 03226 | |
| PREMIER PUMP & SUPPLY - NH | BELMONT, NH 03220 | |
| Water Industries - Alton | ALTON , NH 03809 | |
| BLAKE EQUIPMENT - VT Rutland | RUTLAND, VT 05701 | |
| FERGUSON - VT Colchester | Colchester, VT 05446 | |
| FERGUSON - VT Rutland | RUTLAND, VT 05701 | |